A growing number of organizations are turning to Heartfulness programs to promote kindness, tolerance and compassion, among other benefits.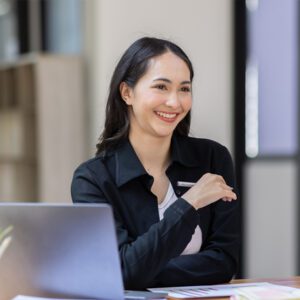 Heartfulness Institute offers a simple and effective approach to help professionals and businesses promote wellness through relaxation and meditation workshops. Participants learn to develop calmness from within, leading to better concentration, inner balance and well-being.
What Is Heartfulness?
Heartfulness is a set of heart-based relaxation and meditation experiential practices designed to:
Regulate the mind
Build inner strength
Develop overall well-being and a sense of fulfillment.
They are:
Simple and practical
Easy to integrate into the busy professional life
Inclusive and secular
Guided by certified Heartfulness trainers
Benefits of Meditation at Work
Heartfulness meditation can help employees reduce stress and anxiety, increase focus and concentration, and improve decision-making skills. Ultimately this improves the organizational culture, reducing burnout and turnover.
How Can I Personally Benefit?
Engaging in meditation at the workplace is becoming increasingly popular as science-based research proves its validity. A simple daily practice of as little as 15 minutes can reduce stress and boost satisfaction and engagement in the workplace.
Workplace Stress Is at an All-Time High
Stress in the workplace compromises both health and performance. It also increases the risk of anxiety, burnout, depression and substance use disorders. These can lead to higher turnover rates and higher administrative costs.
of senior leaders report feeling burnt out
– HARVARD MEDICAL SCHOOL (2013)
of companies identify stress as a top workforce health risk
of senior leaders report feeling burnt out
– HARVARD MEDICAL SCHOOL (2013)
of companies identify stress as a top workforce health risk
Individual Transformation Is Key to Organizational Transformation
Organizations are increasingly focusing on the need for individual health and well-being to promote efficiency, effectiveness and organizational excellence. Bringing change at the individual level can be complex, yet it is the surest way to make cultural transformation sustainable.
Workshops and Programs to Fit Every Organization
Heartfulness Institute offers various thoughtfully designed programs for individual wellness and inner transformation.
Experience Meditation
Leadership Development
Executive Program
Perspectives at Work
Wellness Retreats
Holistic Wellness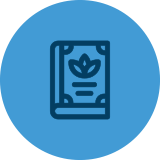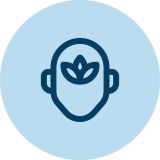 Which Program Is
Right for Your Organization?
Intro to Meditation
Relaxation and Meditation Introductory Session
(30-50 mins)
Kick-off team meetings
Thought starter for wellness programs
Phone, video and in-person sessions
Multi-Week Meditation
Relaxation and Meditation
1-12 Week Program
Experience multi-week workshops with group meditation
Learn deeper meditation and awareness techniques and tips
Weekly guidance and support
Phone, video and in-person sessions
Sustainable Meditation
Relaxation and Meditation
Ongoing relaxation and meditation sessions for sustainable benefits
Rotate in refresher workshops to expose meditation to new associates
Phone, video and in-person sessions
Peer-reviewed published articles about Heartfulness research
Interested in learning about Heartfulness meditation and relaxation?
Make Heartfulness Your Wellness Partner
Contact the Heartfulness@Work team to create a more compassionate workplace.